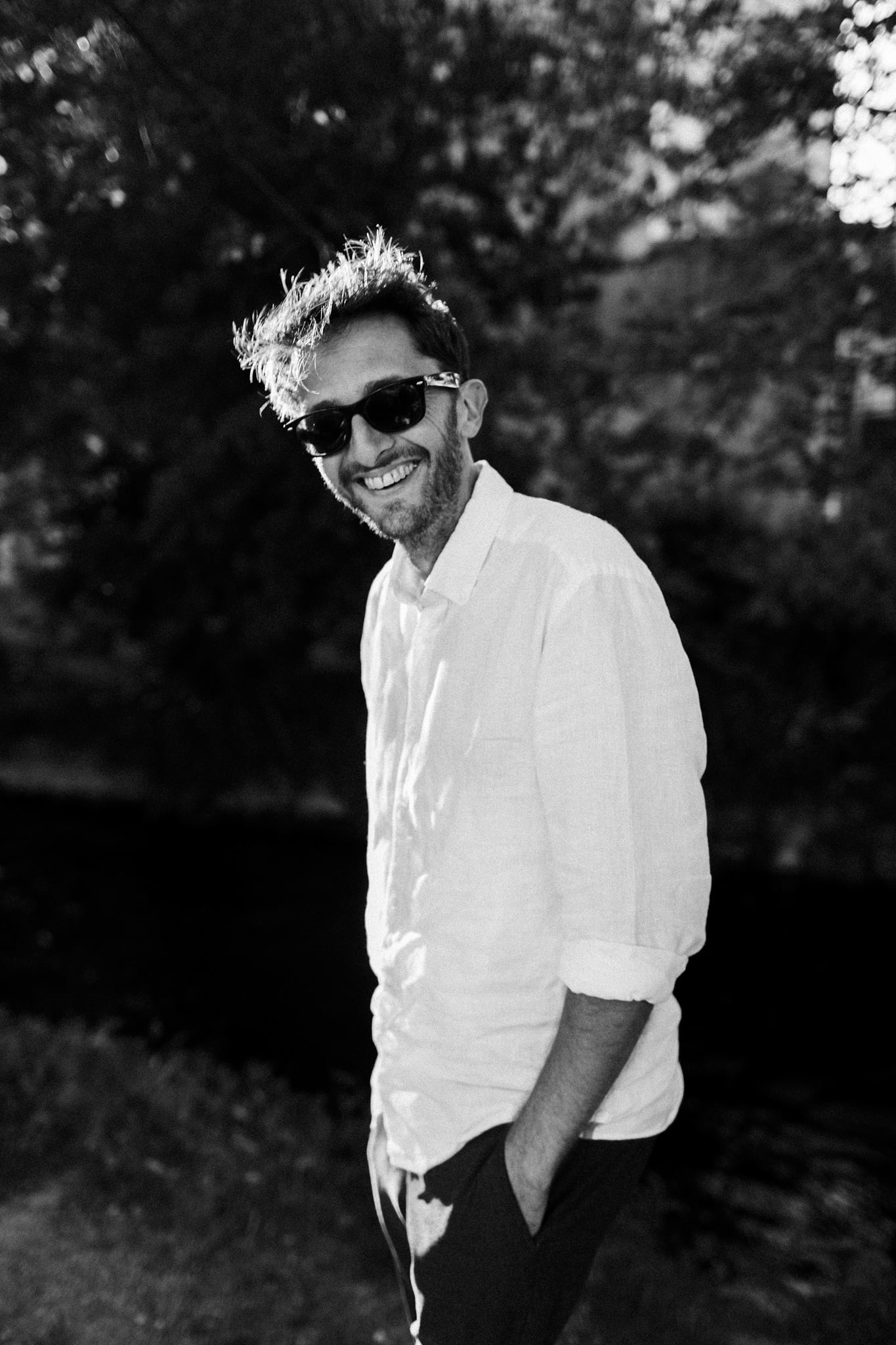 About Me
My name is Lorenzo. I am a specialized and passionated photographer in Provence. I come from two cultures: French by my mother and Italian by my father. I immersed since childhood in flea markets, music, exhibitions, landscapes of my native Sicily, the beautiful Paris of my adolescence and landscapes of Provence that I chose to spend my life. I am a kind of globetrotter, I live near Avignon but I travel throughout Provence, French Riviera, Tuscany and around the world to live my passion.
Fascinated by photography since always, it is in 2011 that I decided to devote myself to the wedding storytelling. So I can fully express my artistic sense. From black and white, sepia, stolen photos, unusual, unexpected, romantic, sincere or deep … everything is possible. The marriage opens infinite perspectives. These fruitful years made me gain solid experience and refine my photographic art.
Every wedding is unique. I like to reinvent to offer you souvenir photos that will accompany you throughout your life and that you will enjoy watching. They must restore the happiness of this magical day with, in the company of your relatives and friends.
Special Offer
Passionate about travel, meetings and new experiences, you will find below a list of destinations for which I offer discounted packages for couples who would like to take me with them on their adventure. If your unusual wedding or your elopement matches one of them contact me so that we can discuss it together.
Destinations : Islande / Bali / Marocco / Italy / Utah / Hawaii / New Zealand / Australia / Colombia / Norway
Requirement :
A marriage and / or an intimate ceremony
A portrait session of the adventurous couple
If you plan something unique, intimate and adventurous, but the destination of your dream is not on this list, feel free to contact me!
I travel all around the world for capturing weddings. Please leave me a message for all requests concerning your future marriage with the contact form located below or send my an e-mail. I will answer as soon as possible. Thank you to indicate the wedding date so I can check my availability.